Las Vegas High School


Class of 1968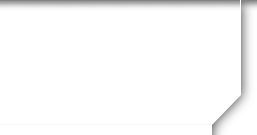 IN MEMORY
Clifford Neal Wimberly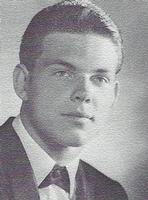 Clifford Neal Wimberly, a member of the Las Vegas High School Alumni, passed away on Sunday, February 18th, 2018. He was the only child born to Morris Neal and Georgette Virginia Wimberly, on February 2nd 1950, in Downey California. He spent most of his young years in southern California living with his grandparents.

Coming in to Junior High, his family settled here in Las Vegas and Cliff went to Roy Martin Junior High School. He made friends fast and had no problem fitting in. He played football and was on the wrestling team for Valley High School. Cliff excelled in both sports but didn't stay at Valley High. He transferred over to Las Vegas High School for his junior and senior year. At Las Vegas High School, he was an A & B student and was in the school choir. He landed the starring role in the school play as Harold Hill in "The Music Man." Cliff took after his mom and was blessed with a beautiful singing voice. He sang many solos in the school choir, the Madrigals Group, and performed at many different venues around town. Late in his senior year he received a scholarship at UNLV for Music, which he only pursued for one year.

In 1970, he started working in the electrical trade as a "groundman" with the IBEW Union. Before long he was a full-fledged IBEW "journeyman lineman". He took his work very seriously and was always proud to follow in his father's and grandfather's footsteps, to be a third generation lineman for the Union. He worked in his trade for many years all over the states of California, Arizona, Alaska and Nevada, and in the country of Saudi Arabia for a short time.

Cliff had settled his family in the San Diego area. He had two children, Melisa Dawn and Rocko Neal Wimberly. Cliff was very active in his kids' sports and he never missed a game. One year he enjoyed coaching his son's little league team. He loved to dance, he taught himself to play the guitar, soloed in a Single Engine Cessna airplane and had a huge passion for "Arm Wrestling". He also dabbled in tennis, racquet ball and some of the martial arts. He later settled in the Ash Fork community in the high desert of Arizona.

Cliff is survived by his wife of 29 years, Phillis Axley Wimberly, his two children, four grandchildren, and four great grandchildren.