Las Vegas High School


Class of 1968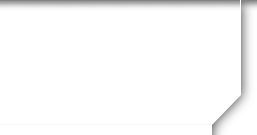 What's New


Not a member?
JOIN HERE
Find and click on your name.

Hi, Tim-If you live in Pine Valley full time we are not too far away. I am still slaving away in public service at Enoch City and will probably die at my desk. (not literally, I hope). If you are up Cedar City way come out to the Enoch City Office to say hi. And have a happy birthday. Hope your knees are doing well. You were always a special friend. Thanks Julie Logan (Watson.
Sponsored Message
Posted on: Jan 03, 2019 at 12:13 PM
Mary Alice-I can't you enough for all the hard work you and your committee did for the reunion. Although I could not attend I felt like I was there seeing all the pictures. Name tags helped on a few but there is no doubt you and Scott Johnson would be recognized anywhere. You are and always will be a great class secretary. Julie Logan Watson, Enoch UT
Thank you for your service.
Posted on: Aug 21, 2018 at 12:02 PM
Stephan-Were you involved in the Harley rides at Brian Head in Utah for years? I used to see your name in the newspaper when those took place a few years ago. Always wondered if it was the Stephan I knew in school when we were all hanging out with Gayle Harmon and Vyonne Spillsbury and that group. You mentioned your Harley so I wondered.
Hi Afton - I hope you can make it to the reunion. I would be nice to catch up. You win in the grandchild department, 23 wow. Sorry about your husband.
Posted on: Aug 08, 2018 at 5:37 PM
Elvia, I know we were just acquaintances during our school years but I always admired your enthusiasm and friendliness. Enjoyed your interesting profile and hope to see you at the reunion.
Anyone else have fond memories of Mr. Blount's English class? He made everything interesting and entertaining and was so enthusiastic and inclusive.
You have wonderful roots in LV!
Sponsored Message
There is so much joy and pain between the lines of our stories. Bless you for serving those in the remote areas. Are you writing a book now?
Posted on: Aug 08, 2018 at 5:35 PM
Say Hi to Linda for me! Glad to hear you are all doing so well. Hope you will both be at the reunion.