Las Vegas High School


Class of 1968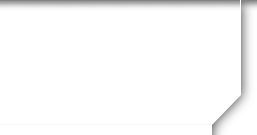 IN MEMORY
Betty Nahser
Betty Nahser was born on March 23, 1950, in Sierra Madre, CA In 1959 the family moved to Las Vegas where she attended Crestwood Elementary, JC Fremont and Las Vegas High School. In high school Betty was active in student government and served as Student Body Secretary. She worked on the float all three years. She also was in German Club for two years and participated in the Sun Youth Forum.
We all knew her as Betty but in the early 70's she changed her name to "Montana" which means majestic mountains. She named herself this to make up for the fact that she was flat-chested. She always had a sense of humor!
After graduation she went to UNLV for a year and then moved to Ithaca, New York. She worked in a famous restaurant there called the Moosewood Restaurant owned by Chef Mollie Kapzan. The chef wrote a cookbook in which she featured Montana's mother's cheesecake. It was called "Montana's Mom's Dynamite Cheesecake--Loved by Millions from Coast to Coast." (Google it—looks yummy!)
While in New York Montana was a freelance copyright editor, technical manual translator and proofreader of manuscripts. She also was a waitress and bartender for another noted restaurant where she served many famous people such as Jackie Onassis and other Kennedys.
For six months of the year she would spend it in the islands (St. Barts) as a waitress and bookkeeper for a restaurant. She also traveled to France and Germany. In New York she was married to a Frenchman for eight years. They divorced because he wanted to open a restaurant in Aspen, Colorado, and Montana didn't want to go.
In New York City she also had a side business where she would go to the garment district and buy expensive designer clothing where they had cut out a small 2"x2" piece of cloth. Montana would then buy really nice cloth and make a signature patch and sell or give away the clothing. She also made tote bags out of exquisite fabric.
Montana moved back to Las Vegas in 1997 because her mother had Alzheimer's. In 2000 both she and her mother passed away. Montana had suffered from mental illness from a young age being bipolar and having severe depression at times. She died as a result of suicide on October 15, 2000.
From an interview with her sister-in-law, Connie Nahser.