Las Vegas High School


Class of 1968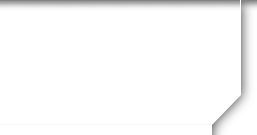 IN MEMORY
Bryce Bybee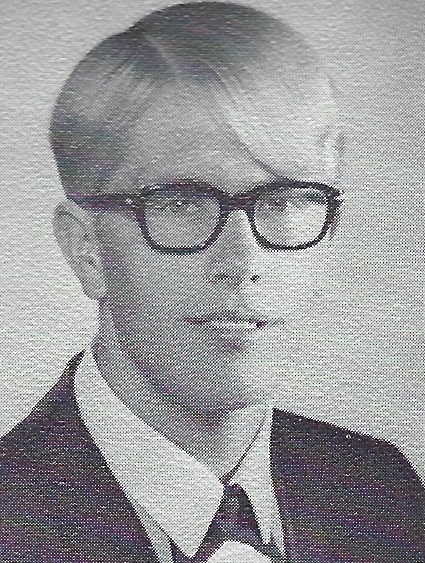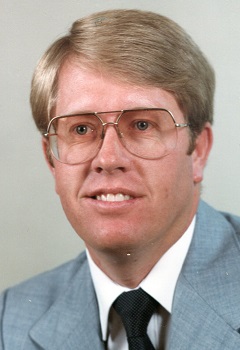 Born: August 25, 1950 in Cedar City, Utah
Parents: Mayo "Spike" and Jane Anderson Bybee
Bryce lived in Cedar City until he was 13 years old. In 1963 his parents moved to Las Vegas, Nevada where his father worked for the Clark County Sheriff's Department. The family lived in a home on the westside of Las Vegas in Charleston Heights, which in those days was the western edge of town.
In 1963 the family moved to 1405 Ryan Avenue near E Bonanza and Bryce attended Hadland Junior High School, then Las Vegas High School. His father became the Director of Child Haven, Clark County Department of Family Services.
At Las Vegas High School Bryce was involved in sports (football), music and theatre. He had the leading role in The Music Man (Professor Harold Hill). It was at Las Vegas High School that he discovered and developed his beautiful baritone voice.
Following High School, Bryce attended Dixie State College in St. George, Utah. There he became involved with the College's touring talent group. They traveled and entertained in a number of western States and also in Europe.
In 1969, Bryce was called to serve an LDS mission in Toronto Canada. He served there and in Eastern Canada, near Montreal, during the October 1970 French-Canadian Separatist revolt. He had learned just enough French, when he and his companion were stopped in a terrorist road block in the middle of a night, to get them out of trouble by explaining in broken French that they really were Mormon missionaries. It was a scare he always remembered. During his mission he also served in Timmins, a city located far in the north of the Ontario Province where they recorded snow fall over 8 feet deep. While serving in Canada, he was invited to sing and play his guitar at the 1970 Canadian National Exhibition in Toronto at the LDS Church Exhibition.
Following his LDS mission, Bryce attended Brigham Young University and became one of the founding members of the BYU Young Ambassadors. Again, he had the opportunity to travel and entertain throughout the USA. Following BYU, he continued to participate in many Church musical productions and events in the Las Vegas area.
In 1976, Bryce met Kim Purdy (Las Vegas) at the LDS Institute of Religion and that friendship culminated in a marriage in the LDS St. George Temple on July 23, 1977. Bryce and Kim were later blessed with two children: Desiree Marie Bybee (Barlow) in 1978 and Kenyon Bryce Bybee II in 1980.
Bryce was employed as a company service representative for S.E. Rykoff & Co., also known as SERCO, which was a broad line national wholesale grocer that serviced the restaurant, hotel and institutional trade primarily on the west coast of the United States. Bryce was so successful in providing restaurant food and equipment to the major Las Vegas Hotels that he become one of the top three sales representatives in the whole company. He later worked for H&O Foods.
One of Bryce's favorite hobbies was beefing up street and drag race cars. He and Stan Wardle built many street/drag car racing engines for themselves as well as for others in Las Vegas. Bryce had a 1968 Camaro Z28 with an unbelievably powerful racing engine. Russell Road, then at the South edge of town became the race track for testing the power and speed of his car. Luckily no police ever caught him during those test runs.
In 1983, doctors found that Bryce had aggressive cancer. Even though the medical doctors at Loma Linda University Hospital did all that they could to eradicate his cancer, his body finally succumbed to the disease and Bryce died at his home, surround by family and friends on July 26, 1984.
Written by his brother, McClain Bybee